Frogs are one of the best creatures that you could encourage into your garden. The garden frog can cope with climate diversity like no other animal. It's not uncommon to find them in the snowfields or even surviving in desert wastelands. Yet each species has their own territory and preferred conditions and removing them from these habitats is quickly causing their demise.
It's best not to introduce frogs into your garden but instead, seek to encourage them into your garden.
Benefits Of Frogs In The Garden
Creating a place for garden frogs in your yard is very beneficial. Frogs devour bugs and will feast on many of the your problematic garden pests. Mosquito larvae, sowbugs and caterpillars are all common delicacies for the garden frog.
Plus, they will often forage on the outer foliage of some plants – especially vegetables. These leaves are most accepted by them when they are in some state of decay which means they are often unfit for human consumption.
Encourage Frogs To Your Garden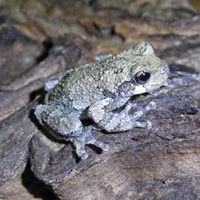 To encourage frogs into the wildlife garden, it's important to remember that they have 4 basic needs – shelter, moisture, food and a place to breed.Provided that frogs can have access to pools of water, whether it be in a bucket or an unused bird bath, they will find your garden hospitable. In fact, the more moist your garden is the more chance frogs will start to inhabit your yard.
One of the pleasures of keeping a garden pond is to attract wildlife to it and many people look to attract fro